ROCK BORDERS AS SHOWN HERE IS ANOTHER SOLUTION. THE ROCKS KEEP THE SAND FROM BLOWING AWAY AND THE WOODEN BORDER KEEPS THE ROCKS FROM SINKING INTO THE SAND. THE ROCKS WOULD KIND OF "MELT AWAY" WITHOUT IT.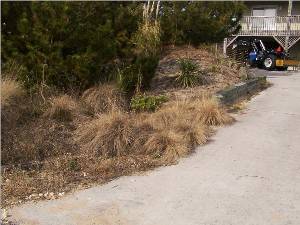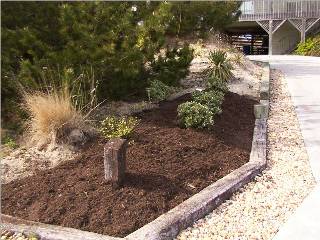 HERE IS ONE OF SEVERAL BEFORE AND AFTER PHOTOS...LEFT IS BEFORE, RIGHT IS AFTER..WHAT A DIFFERENCE!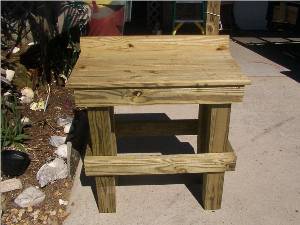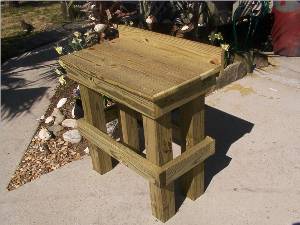 THE WOODEN GRILL TABLE ABOVE (OR FISH CLEANING TABLE) MAY BE PURCHASED FOR ONLY $100 EACH. THIS INCLUDES DELIVERY IF DELIVERY CAN WAIT UNTIL WE AM GOING YOUR WAY ANY WAY...JUST EMAIL YOUR ORDER(S)....



WE ARE A LOCALLY OWNED AND OPERATED BUSINESS. WE ENJOY OUR WORK. WE INSTALL ROCK BORDERS ALONG DRIVEWAYS, POOL AREAS AND ALONG SIDE YOUR RENTAL COTTAGE OR PRIVATE HOME. WE HAVE EXCELLENT SOURCES FOR PLANTS AND VEGETATION. WE USE ONLY CLEAN FRESH MULCH. WE OFTEN HAVE SAND FENCE SPECIALS.
FOR MORE INFORMATION OR A FREE ESTIMATE (IN OUR SERVICE AREA) PLEASE JUST HIT THE EMAIL BUTTON TO EMAIL US OR CALL 252-441-0957.

---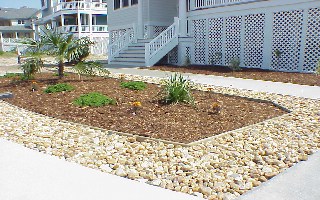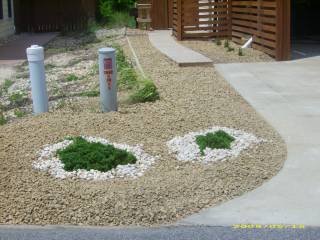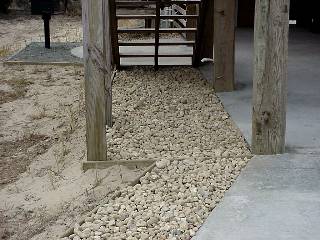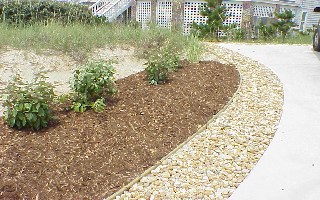 LAWN SPRINKLER SYSTEMS REPAIRS..
WEEKLY MOWING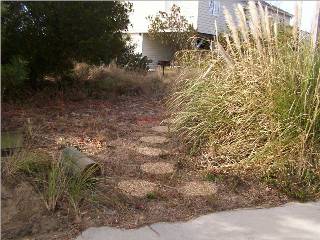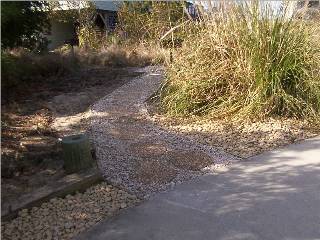 BEFORE AFTER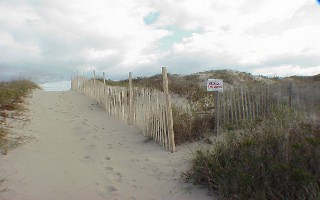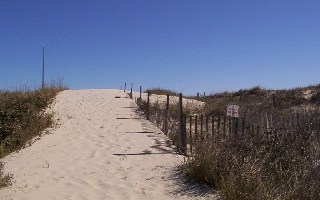 The photo to the left was taken about 18 months prior to the photo on the right. See the difference a fence can make!
THANK YOU FOR VISITING. IF YOU HAVE AN IDEA NOT MENTIONED HERE PLEASE CALL US AS WE LOVE A CHALLENGE!
MORE SAMPLE LANDSCAPING PHOTO